Do you have questions about our program such as:
When will you open up for applications again?
What are your requirements?
How do you select trainees?
How many trainees do you select each year?
How do I prepare for the program?
What are my chances of being selected?
Can I apply right out of college?
What type of training?
What is the difference between this program and an internship?
Do I have to have experience?
Where are the training stations?
How much will I get paid?
Does it cost to apply to your program?
Will I be a full-time employee?
Can I get placed near my home?
Will I have to relocate?
Do you help with relocation expenses?
What is the process for applying?
Where are the previous trainees working?
Do I have to pay to be placed?
Can I do volunteer work for you?
If you have questions such as these, (or something not listed), we invite you to join the workshop/conference call hosted by Founder, Patrice Williams.
Have a question not listed?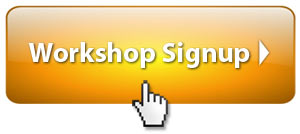 P.S. We will schedule another Workshop/Conference Call where former news reporter trainees, and now Anchors, will be interviewed about their journeys after completing the program.
P.S.S. Be sure to join our newsletter list to be notified when we schedule the workshops or open up applications. (Subscription Box at bottom of page.)