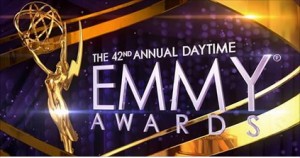 The stars of Hollywood step out once again; this time to celebrate the 42nd Annual Daytime Emmy Awards®!  The festivities take place April 30, 2017.
The Daytime Emmy Awards® has graciously donated two tickets to our charity.
The winning bidder will be:
able to walk the red carpet
attend a cocktail party before the event
attend the star-studded event
attend the dinner following the event
Tickets to the Daytime Emmy Awards® are not available/offered to the public.  But you can get a pair from us.  Bid on your package HERE.