RESUME' TAPE REEL: Here's Where to Get One Made and Get a Working Reporter As a Mentor As Well
Article from our partners at Reel Media.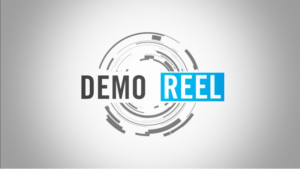 Reel Media Group's signature demo reel bootcamp will teach you everything you'll learn in a three month internship in a single day.  We've been pairing up aspiring reporters with Top 10 marker reporters since 2013 to learn insider tricks while creating a reel.
We now run our programs in nine cities – New York, Philadelphia, Washington DC, Miami, Dallas, LA, Denver and San Fran.  Everyone who comes through our program gets 1-1 coaching and gets to live a day as reporter.
You pick your stories, set up your interviews, find a way to recover when someone doesn't show up and write all your stories in the field, on deadline. It's a priceless experience that can't be taught in a classroom or internship.
Over 150 aspiring broadcasters have come through our program and close to 60% of those people are now in news jobs.  Our Job catalyst program has an even higher success rate.  Since the beginning of the year we've placed 10 reporters into jobs in under two months.
As a part of this group, you will receive 20% off entry to any demo reel bootcamp and 10% off a monthly membership to our social network exclusively for broadcasters.