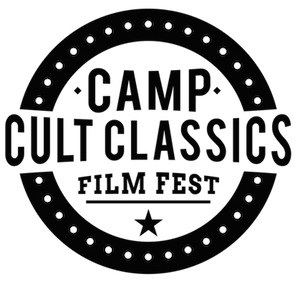 Press Contact:
Press@CampCultClassicsFest.com
323/209-5170
www.CampCultClassicsFilmFest.com
Follow us on :
Facebook – www.facebook.com/campcultclassicsfest
Twitter – https://twitter.com/CampCultClassic
FOR IMMEDIATE RELEASE: February 16, 2016
2016 OFFICIAL SELECTIONS ANNOUNCED
Camp Cult Classics Film Festival Announces Its Official Lineup
LOS ANGELES – The Camp Cult Classics Fest is a one-of-a-kind gathering of the most outrageous, silly, campy, b-movie, blaxploitation films assembled; with a lineup that includes horror, comedies, documentaries, musicals, and more!
The festival will screen on the Camp Cult Classics Public Roku Channel from March 1-10, 2016. The audience is encouraged to vote on their favorite films by viewing them in their entirety. Roku is a streaming entertainment community (like Hulu and Netflix) with over eight million users. Films will be available for viewing free of charge for the Roku user that adds the Camp Cult Classics Film Fest to their channel stream (https://my.roku.com/account/add?channel=Q5RMLL).
OFFICIAL SELECTIONS:
An Ape Walks Into a Bar: A True Story
An ape talks about a Freudian dream with his therapist giraffe.
Biff Wellington
A washed up 80s porn star makes a return to porn, with the help of his old cast and crew.
Canvas of Blood
1960s/Comic book vibe film is about an artist whose inspiration has left him just when he needs to sell a new piece.
Comic Potential
A young woman from the small Irish town of Bantry decides to become a superhero.
Creature at The Bates Motel
Big Band crooner Brian Evans delivers a Halloween-themed music video featuring Carrot Top.
Fruit of Thy Womb
Mina, a young florist, seduced by a possessed priest, needs to find a way to save herself along with their unborn child from the fires of hell.
Gokvalsen (Cuckoo)
Re-worked classic footage with a popular song from the thirties.
It Grows!
Something is growing in his garden… and it's growing fast! It's big… it's green… and it's kinda obscene.
Kino-Edwards Picture Show
An anthology web series that re-creates iconic Hollywood movie scenes.
Krabz
A small beach community is terrorized by mutant crustaceans…..KRABZ!
Max Helms: Curse Of The Relic
Stop-motion animated short: San Francisco, 1938; Corpses of gangsters are discovered all over the city, and Max Helms, a hard-boiled private eye, is on the case.
Midnight Delight
Nine vignettes where a set of characters in a smoking lounge get into hilarious antics.
Night of the Living Relatives
A married couple reads in the paper that you have to shoot zombies in the head, but they can't bring themselves to shoot his zomboid sister.
Point Society
We follow Alice through the looking-glass and down the rabbit hole when she becomes caught in the dark wonderland of Point Society.
Practice
When a stern father finds that his daughter has gone missing after her violin practice, he falls into despair—until he hears something mysteriously familiar.
Rectuma
Waldo Williams encounters a deadly virus while on vacation in Mexico that infects his butt.
Renaissance
A fashion model losing her mind, has strange hallucinations about her peeling flesh.
Survivor Type
A disgraced surgeon stranded on a deserted island with no food and only a handful of supplies, must go to horrifying lengths to stay alive.
The Bigfoot Hunters
The President has been kidnapped by Bigfoot and a group of misfits must bond together to eliminate their worst fear and save mankind.
The Dead Man's Number
In Jake's film-noir dream, Rex, a long dead friend who died a violent death, shows up in a bar.
The Fear Box (666 Telemarketing)
After a really bad day, a man receives a call for a survey from a representative of the devil.
The Kiss of Lady X
A disgraced former secret agent risks his life as well as the lives of his ragtag team as he seeks revenge against the charismatic terrorist who killed his wife.
The Urge 2 – It Lies Within
During a bizarre series of events a vampire discovers that harmless forest creatures, and even his own body, have turned against him.
Tranny Trainer
A has-been athlete finds his niche personally training transvestites.
Una Mujer Sin Preico 1961
When a perfectionist scientist, Dr. Víctor Junco, loses his wife to a car accident, he builds a robotic version to replace her.
###
The Camp Cult Classics Film Festival is a fundraiser for The Minorities in Broadcasting Training Program; (MIBTP) a 501(c)3 organization formed in 1993 to provide training opportunities to minority college graduates in radio and TV news reporting and news management.
We offer opportunities to those individuals who are have encountered substantial difficulty in gaining access to broadcast careers. The goal of the program is the development of writing, editing, producing and reporting skills. Each trainee will complete the program with a thorough understanding of all aspects of television and/or radio news broadcasting or production. They will then qualify for entry-level positions in small-medium size markets.
www.theBroadcaster.com